Honest, Reliable Stucco Services For Any Budget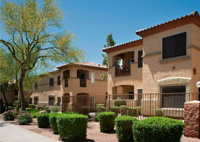 Valley View Service Partners, Inc is one of the top companies in the Phoenix / Scottsdale area that you can rely upon for high quality, professional stucco work on your home. Having your stucco intact is one of the most important things you can do to protect the value and integrity of your home. If you have cracked or missing stucco, water and moisture can cause devastating damage to your home. Keeping your stucco in good condition is one of the best ways to protect your investment. Valley View Service Partners, Inc has many years of experience applying new stucco and repairing stucco. We can evaluate the condition of your stucco and let you know if it is in your best interests to have the stucco completely redone or if it just needs to be patched. No matter the level of stucco repair you need, our experienced technicians will walk you through every step and provide a quality repair that will blend in seamlessly with your current stucco.

Typically, experienced companies are not cheap and cheap companies are not experienced. Valley View Service Partners, Inc can give you the best of both worlds. All of our employees are experienced and our prices are the most competitive rates you are likely to find in Phoenix and Scottsdale. Let's face it most people don't just choose to have stucco work done. It is something you need to have done in order to protect your home from the elements. We truly understand the importance stucco has in protecting your home. Therefore, we are not going to overprice our services. Our affordable services are Phoenix and Scottsdale's answer when they need stucco services, since 2007. We look forward to speaking with you.
We Can Accommodate All Your Stucco Service Needs:
New Stucco Construction
Stucco Retexturing
Stucco Refinishing
Stucco Redashing
Patching / Stucco Repair
Plastering
…and more!
Stucco Repair

If you just need to have stucco repair work done we would be more than happy to assist you. When doing stucco repair work, it is not only important to repair the stucco but to paint the stucco after it has been repaired. This will allow your home to keep its curb appeal. We will make sure we match the color of paint so it blends in with the rest of your home. Most times when we are finished repairing your stucco is hard to tell you have ever had stucco repair work done. Call us for a free estimate. You can also E-Mail Us pictures of the work you would like to have done and we can e-mail you an estimate.
For more information and pricing, call us today at (480) 699-5835 or Send Us a Message.