Quality Craftsmanship at Affordable Prices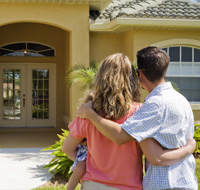 Valley View Service Partners, Inc is a locally owned remodeling company, serving the greater Phoenix and Scottsdale areas since 2007. We have always strived to keep our costs down so we are able to pass on savings to our clients. Valley View Service Partners, Inc can assist you with a number of different home remodeling services. If you need drywall, stucco, or bathtub refinishing, Valley View Service Partners, Inc can manage these tasks for you.
We give free estimates for all remodeling projects. You can even email us pictures of your remodeling project and we can give you an email or over the phone quote. A full description of all our services can be found on the BBB since we have been in business. Valley View Service Partners, Inc is licensed and insured for your protection and ours.

When we come to your home, you can expect us to provide the same level of workmanship that we would want someone was working on our home. Our attention to detail is second to none. Whenever we have completed a project we will always make sure each and every one of our customers are completely satisfied with the work we have done. Most of our customers over the years have come from referrals, so we understand the quality of our work is vital to our success as a company. We know because of our high level of quality control standards our business name will continue to be one trusted across the greater Scottsdale and Phoenix area.
There is certainly not a shortage of contractors in the Phoenix/Scottsdale area. Many times we are hired to fix the shortcuts other remodeling contractors have taken. The only way to distinguish ourselves from the other contractors is to execute every task with precision the first time. Valley View Service Partners, Inc will make sure that we do just that. We truly hope before you hire another contractor for your remodeling project you will consider calling Valley View Service Partners, Inc.
There are many contractors to choose from; however, Valley View Service Partners, Inc has:
Reliable and On-Time
Honesty and Integrity
and Affordable Pricing!
Valley-Wide Services
Experienced Technicians
Licensed and Insured
Call us today! We look forward to the opportunity to be able to work with you.