Valley View Service Partners, Inc are drywall specialists in the Phoenix / Scottsdale area. We have the expertise for any drywall job.
Nothing too large, nothing too small!
We will walk you through every step of the process so you know exactly what you are asking for. We pride ourselves on providing excellent drywall services with competitive rates in the Phoenix and Scottsdale area.
Providing Drywall Services in Phoenix / Scottsdale Including:
Drywall Repairs
Drywall Remodels
Texturing
Electrical and Plumbing Patches
Finishing
Crack Repair (Matching Existing Textures)
Custom Archways
…and more!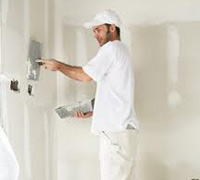 Whether you need custom archways, drywall repair, or just need us to hang your drywall; Valley View Service Partners, Inc does it all. Doing drywall may seem easy, but without the right tools, knowledge, and experience it can quickly become a nightmare. Valley View Service Partners, Inc is one the most affordable, licensed, and experienced drywall companies in the Phoenix / Scottsdale area you can hire dollar for dollar.
We are an honest and reliable company so you can rest assured your project will be finished on time. We understand when remodeling projects are being done, if one contractor falls behind this can put the remodeling project behind schedule. We give honest project completion times so you will not have to worry about our company allowing your project fall behind schedule. If you need to have us hang sheet rock, we would love to assist you. Call us so we can discuss your project.
For more information and pricing, call us today at (480) 699-5835 or Send Us a Message.